The Personal Theatre Solutions

Monitor

DVD players are officially an interim technology since Blu-ray players have busted into the market. DVD players can however, with the right disc installed & a few other details, provide a picture so good that many will think a Blu-ray is playing. We see it all the time. Blu-ray players actually have the potential of providing the best picture your system can produce. Once you find a Blu-ray movie with the latest technology, the best cinematography, the lowest picture noise & graininess, you won't go back to the DVD version. However, at this point in time some Blu-ray movies are falling short in picture quality. There are still many DVD's available that will provide the premium experience you want.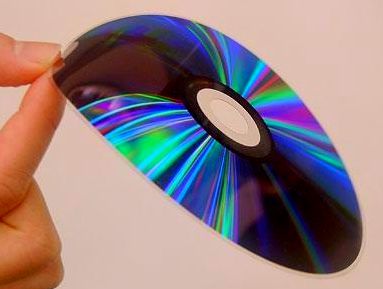 A DVD is not a DVD is not a DVD.

DVD's come in many configurations. Double-sided, double-layered, letter boxed, full screen, anamorphic, enhanced for widescreen, 2.39:1, 1.85:1, remastered, restored, etc. Most who play them don't consider the differences, but if you have a new home theatre, you'll want to take 'er out on the road and see what she can do.

Welcome to

The Personal Theatre Solutions Monitor

Our goal at Personal Theatre Solutions is to continue to provide our clients with the best home theater experience possible.

To achieve this we draw upon not only our own experience and resources but those of our friends and colleagues in the audio video community as well. This not only increases the knowledge pool from which we draw, it greatly enhances the opportunities to get the most enjoyment out of the home entertainment investment.

Whether you are looking for the newest technologies or hoping to simply augment an existing system, we hope that the information found here will be helpful. Feel free to let us know what you think, or to ask any specific questions by emailing us at: pts-service@clearwire.net  We read all comments and questions and strive to answer them individually and in this newsletter.

Digital Surround 5.1 or Dolby Pro Logic

Whatever your home theater uses for its audio system, it is possible that you might not know for sure if you are getting the best surround sound by default. Surround sound implementation began over a quarter century ago. The first systems encoded a rear surround channel into the 2 channel stereo source recorded onto video tape. The surround receiver decoded the rear channel and drove either one or two speakers at the rear of the media room.

The Dolby Corporation enhanced surround sound in stages over the years. Dolby set a standard for 2 rear surround speakers with noise reduction. Then came Pro Logic and Pro Logic II. The Pro Logic introduced a dynamic level adjustment to enhance the channel separation between the front and rear channels. Pro Logic II added enhancement to create 5 full frequency channels, front L & R, center, rear L & rear R. (L and R means left and right. Of course you knew that already.

Digital surround is 6 channels (5.1) of fully discrete recorded tracks that go along with the action in the picture. Digital surround most often comes in 2 flavors. Dolby Digital 5.1 and DTS 5.1 (Digital Theater Sound). These are two competing systems and both have their advantages that we won't get into here. Digital surround is by far the best effect and will likely be your goal.

If the movie is an older one, digital surround may not be available. Therefore you should turn on Dolby Pro Logic decoding to utilize all of your speakers and get the surround sound effect. If digital surround is available, you want the receiver to decode that. But with many receivers you can choose the less accurate Pro Logic even though the digital surround is available. That's just fine if you didn't want the fully discrete sound that the movie producers chose for your viewing experience. It would be the most ideal if the receiver had an automatic mode that always chose digital surround if it was there and Pro Logic in the event it wasn't there. Few receivers do this or make it confusing if they do.

This is why it may be to your advantage to program some of the buttons on your programmable remote controller to allow control over the surround sound status. Ask your installer to make sure your remote has this control and have them show you how the surround mode is displayed on your system.

It May Only Be An Adjustment


We have a couple of Bluray movies that we like to use as demo discs because they have a great picture. One of them we can reserve our opinion as to the quality of the script, but it sure has a great picture. This movie is Couples Retreat. It was filmed in Bora Bora and the colors and feeling of presence are stunning. Especially in chapter 5. Our showroom has been using an LG Bluray player, this is the first player where we saw Couples Retreat. Wonderful picture. We just got a new Bluray player by Sony. We replaced the LG because the new Sony allows streaming internet radio and network streaming of my photos and music on our wifi network. 

Long  story short . . . we played the movie Couples Retreat, to our surprise  the picture wasn't as good. This can't be! Sony invented bluray. After  some troubleshooting I found that the video levels from the component  video output were a little lower on the Sony. I adjusted the brightness  and contrast on our projector and easily compensated the picture to as  good as with the LG. We see this kind of variation between monitors but  not usually between Bluray players. Personal Theatre Solutions can  calibrate and adjust your system for optimum performance with our  calibration discs.

An Interesting Blast from the Past

We were looking through some old files and found an ad for a plasma TV from 2003.

A Pioneer PRO-800D, 43" Elite PureVision Plasma Monitor, MSRP: $12,000.00

At 43" (diagonally) the PRO-800HD is smaller than the PRO-1000HD, but it still packs a mind-bending visual wallop. The PRO-800HD delivers all the industry-leading features found in its big brother such as Deep_Encased Cell Structure, PureCinema II, automatic format conversion of analog signals to 768 progressive, and five-step user-adjustable color temperature. It displays movies, TV, and other video plus data from a PC. And it provides the same high level of connectivity, including high-def component video, RGB (for a PC or Mac), and a wide range of other ins and outs. So what's the big difference in the tow models besides size? Check out the price tag. The Elite two-year warranty applies. M.S.R.P. $12,000/

Here are a few notable features: 1024 x 768p  - Wide viewing ange 160 degrees  -  4 NTSC modes: Wide, Zoom, and Full (16:9)  -  43 3/4" wide x 27 1/4" tall x 4 1/8" thick  -  Net weight: 84.7 lbs  -  Gross Weight: 103.4 lbs

Compare this to a more than equivalent TV today from LG. The 43LH5000 is a 43" 1080p 2016 model going for $286 on Amazon. (10/14/2016).  38.5" x 22.6" x 3.8"  -  Gross weight: 20.4 lbs