History - Full Circle, sort of . . .

I have always had a fascination for electronics and pursued it since I was a little boy.

My first job was an electronics tech at the local mall TV store. I was recognized as the super-tech that could fix all the toughest problems. To pursue my passion for electronics I became an electrical engineer..I started my own high fidelity repair and custom install shop to earn my way through college.

My engineering career began with ADS, Analog and Digital Systems. My focus was designing consumer and professional audio products for home, studio and automotive use.

I returned home to the Pacific Northwest to join the Carver Corporation,  a high quality manufacturer of home audio equipment.  My task was to add video products to the lineup and I received my first patent
(#4916538)
, for video signal processing in that endeavor.
At Rane Corporation I designed many audio signal processors for commercial use and received my second patent
(#5291558)
for audio signal processing.
Through the years as a consultant, I worked with industrial manufacturing computers, test & measurement equipment, commercial telecom equipment, power supply systems for the aerospace & satellite industry and medical life saving devices. The constant that has never waivered has been my commitment to excellence in audio and video entertainment.

Personal Theatre Solutions allows me to bring that commitment home to you. Our passion is home entertainment. Our goal is to put the home back into home theater.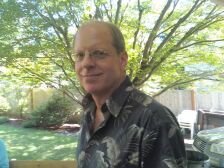 Montgomery F Ross

President

Personal Theatre Solutions

&

Pacific Technical Services